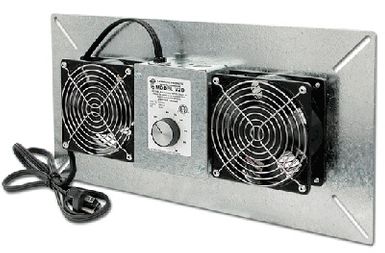 Why Crawl Space Ventilation Is Necessary



Most homes and buildings have a crawl space, which is a narrow space typically beneath the upper floor or lower story of a building or house, to allow plumbers and electricians access to plumbing and wiring structures. A crawl space is subject to moisture and its related problems, such as mold, spores, bacteria growth, radon, wood decay, dry rot, dampness, and chemical vapors -- all of which can migrate into your home. In order to combat these problems or prevent them, you need to properly insulate your crawl space for moisture control. By implementing energy efficient crawl space ventilation solutions, you'll not only prevent these situations, but create an overall more comfortable living or working space.

Ventilation in crawl spaces and floor joists helps to:
Circulate air in the crawl space
Reduce moisture
Remove radon gas
Reduce termite potential
Reduce airborne mold infiltration into a home
Decrease mold spore growth
Reduce dry rot
Stop foundation deterioration
A crawl space ventilation fan helps with all of the above problems. Crawl space vents play a critical role in minimizing potential wood decay and wood rot that could destroy your home's foundation. They're designed to circulate fresh air in the crawl space of a home or building without foundation vents, leading to less moisture and its associated problems. Most crawl space ventilation fans are wired to have an automatic operation. Some include an optional de-humidistat, which activates a fan when the humidity exceeds a pre-set setting.
Keep in mind that approximately one in 15 homes in the United States has high levels of radon, according to the United States Environmental Protection Agency. An improperly vented crawl space may cause radon gas vapors to seep into a building. Radon is considered to be a health hazard and is the second largest cause of lung cancer, reports the National Cancer Institute. What's more, most chronic sinus infections are due to mold, says the Mayo Clinic. Excess moisture occurring in a crawl space can have other dangerous and financial consequences. Not only can it cause mold formation, but it can increase the potential for a termite infiltration leading to weak floors, dry rot, and a dangerously weak foundation.
To maintain safe moisture levels and prevent radon circulation, mold development, and termite infiltration among other detrimental consequences, most experts recommend a ventilation solution that consists of a crawl space ventilation fan. A crawl space ventilation fan can be mounted behind an existing or new crawl space vent. It's typically operated with a controlled temperature/humidistat control switch, which activates the motor at or above a certain temperature, such as 50 degrees Fahrenheit.
All-in-all, crawl space ventilation protects the health of its occupants while protecting the structure of the home or building.